It started with theoretical and practical work about anthropomorphism and sentiments towards robots (focusing on cleaning devices) and their influence on the social and economical aspects of daily life. Driven largely by ideas from science fiction, robotic creatures are becoming increasingly present in everyday life. Especially robots for vacuum cleaning – a task which stands at the centre of house work – are found in more and more households. Many people attribute personalities to these lifeless objects and show emotions towards them.
This thesis analyses the interaction between human beings and robots and offers suggestions to benefit from their potential. The theory serves as foundation for a practical approach which consists of a webshop for designing costumes for vacuum cleaning robots. These costumes may emotionally integrate robots eben further into common households and fortify anthropomorphic rations toward them.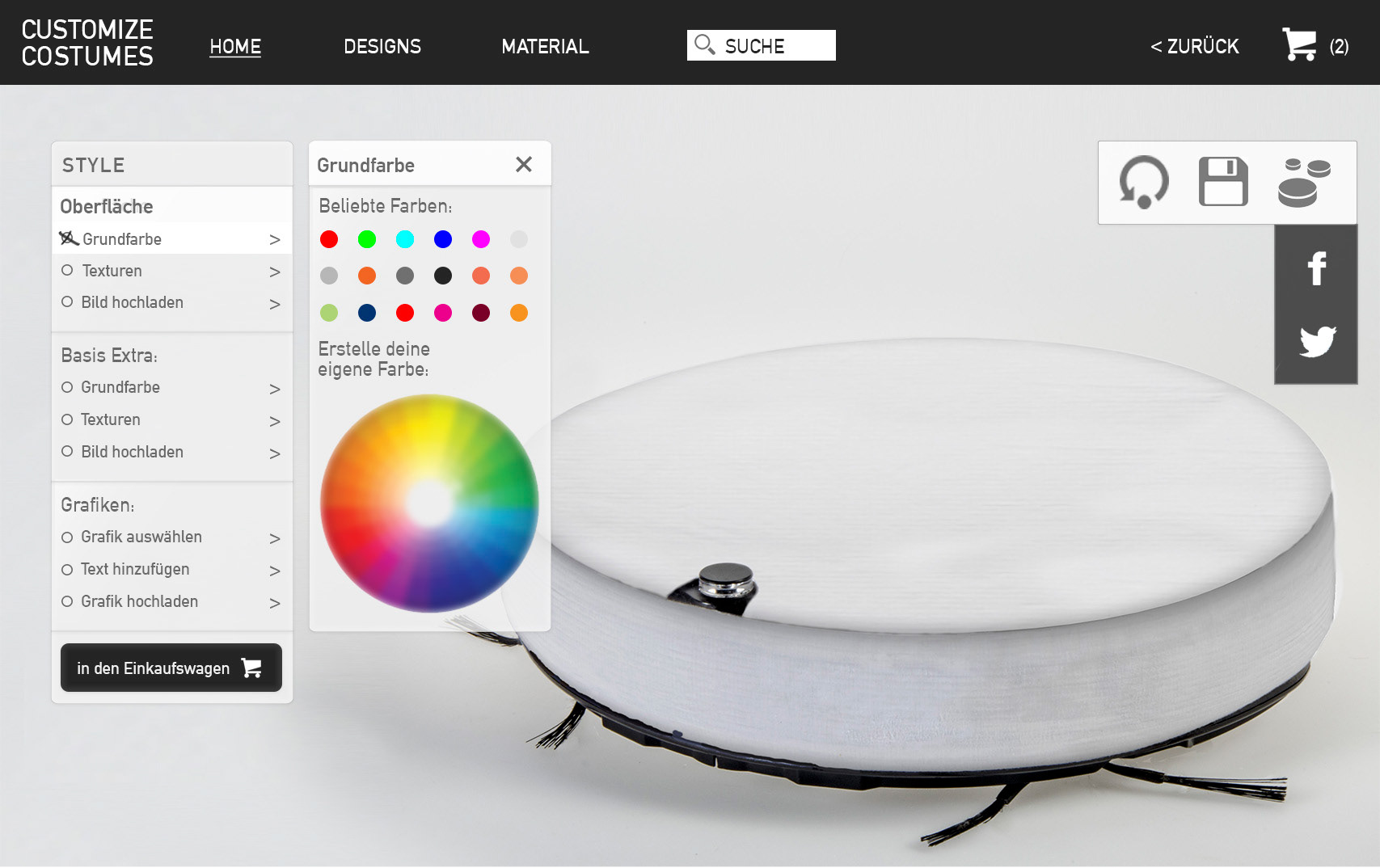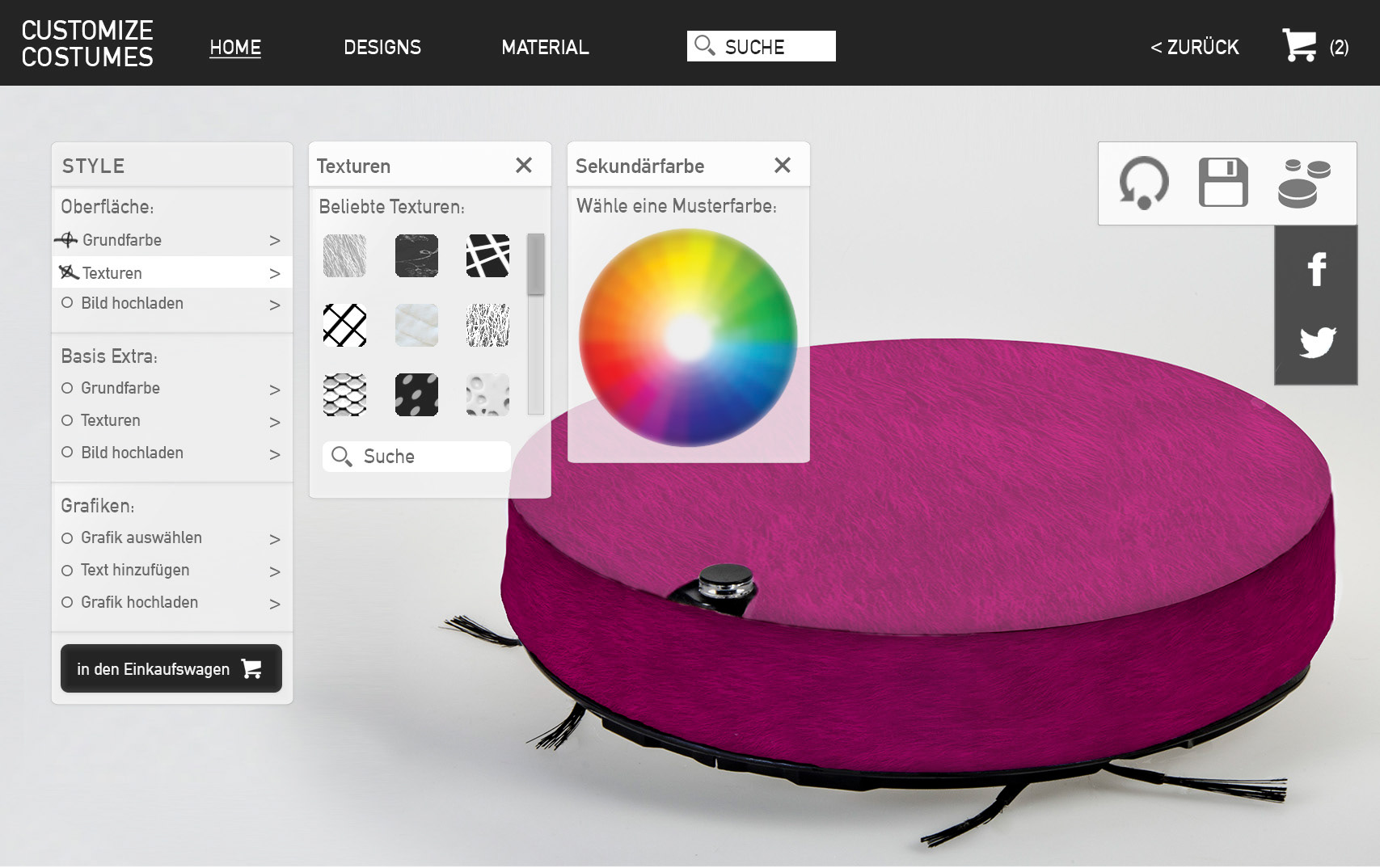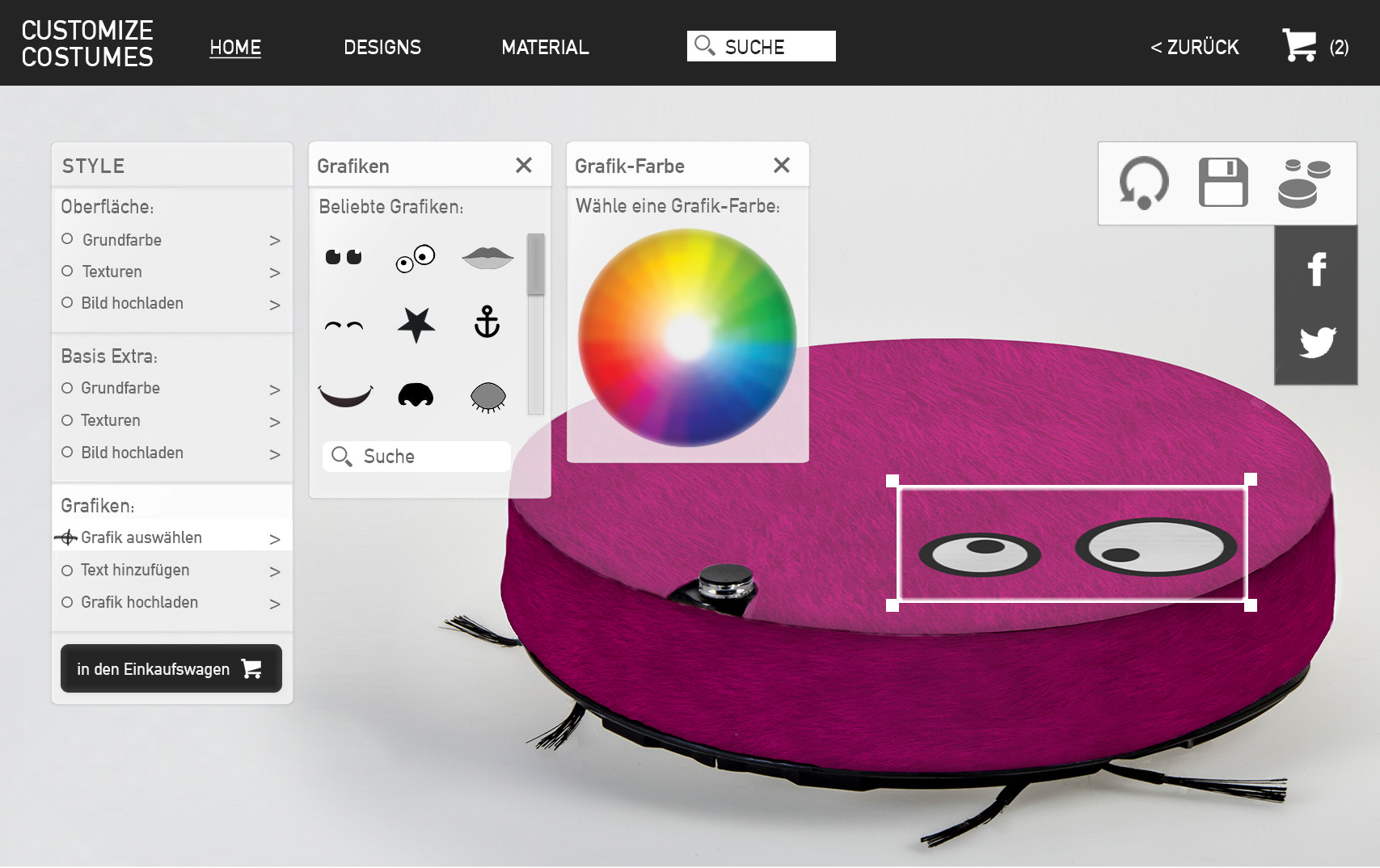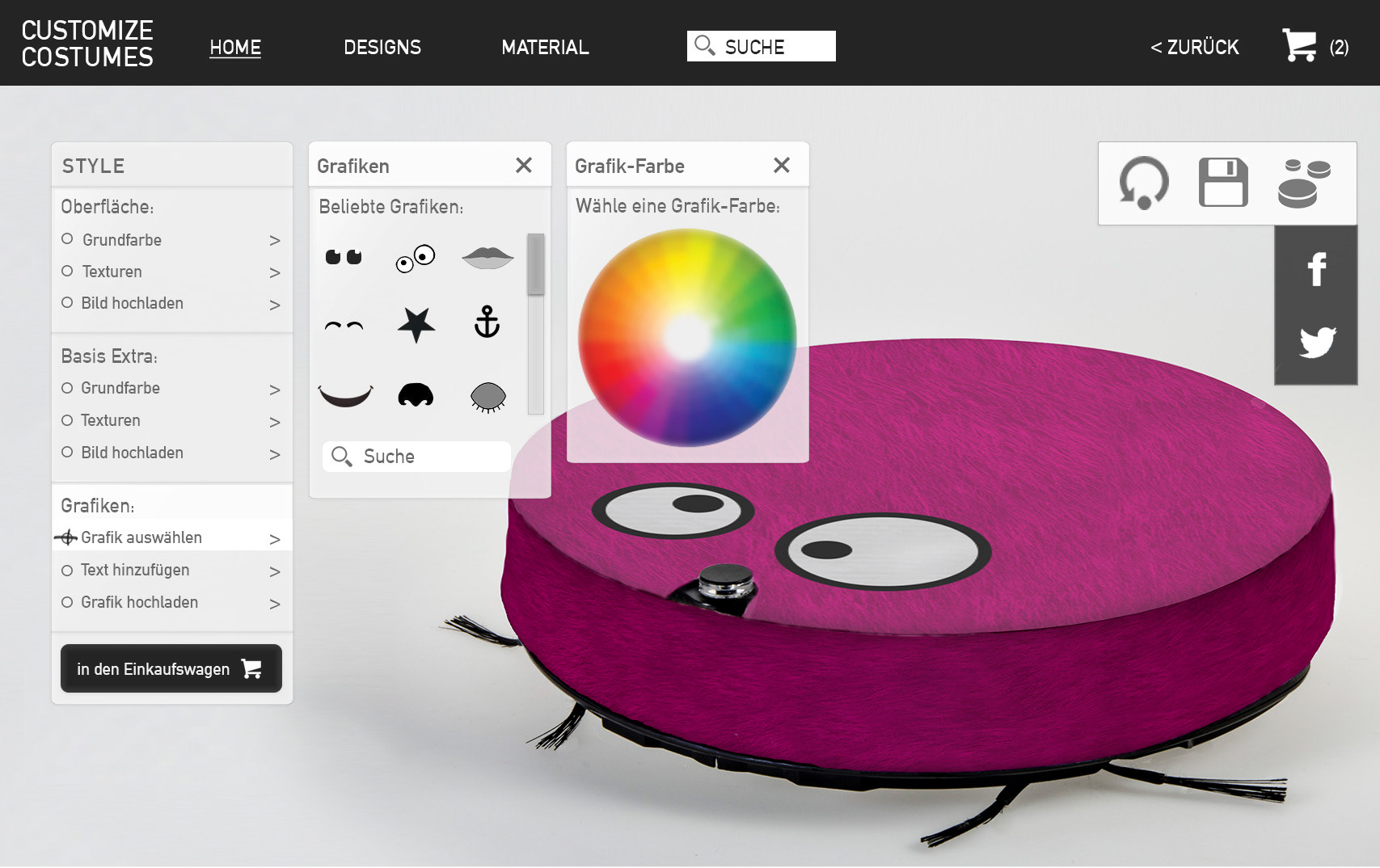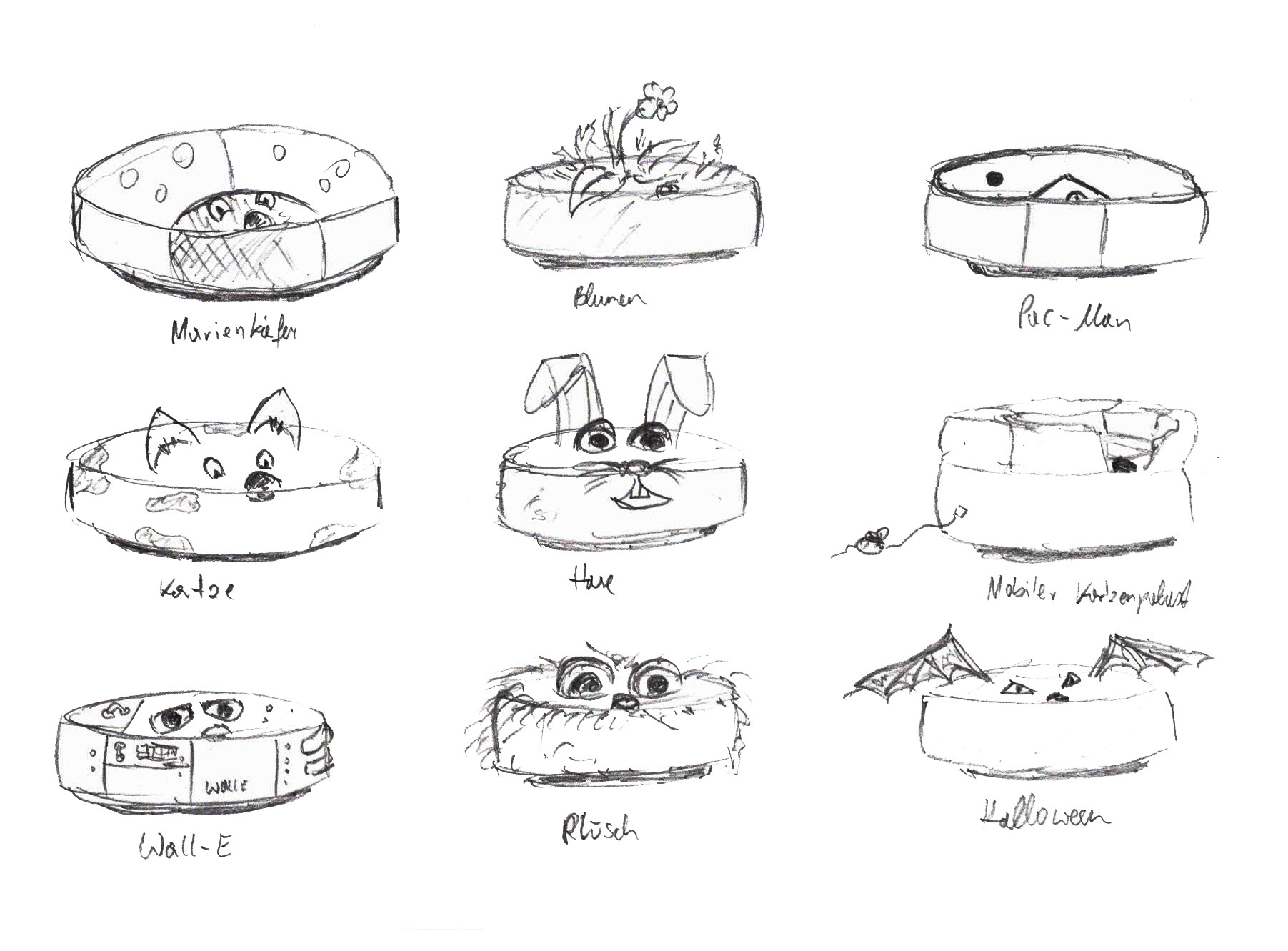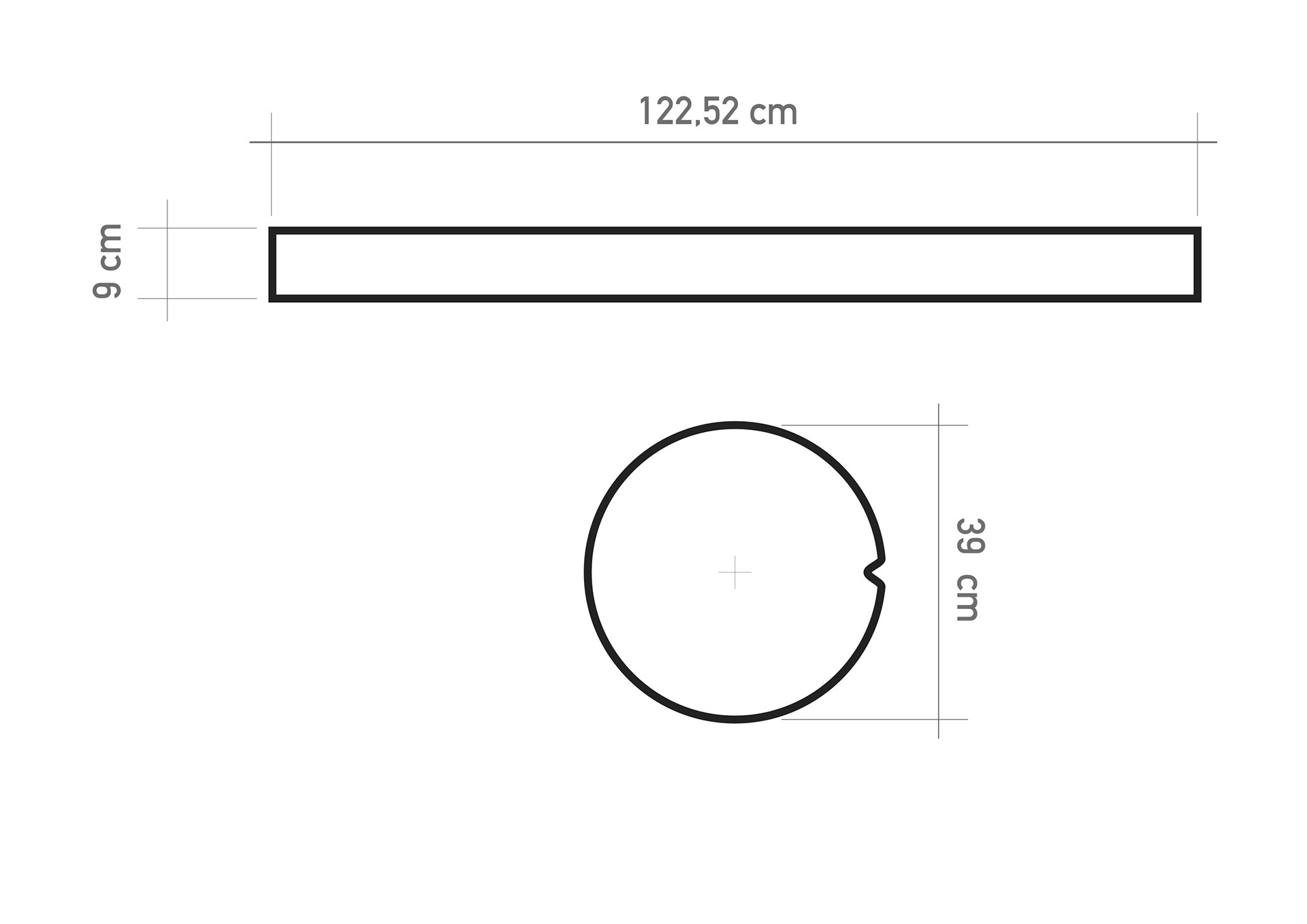 Please note: On this project my role was Creative Concepter, and Product Designer. If you have any questions about the workflow, challenges or insights about this project, please get in touch.